PRP Therapy Scottsdale AZ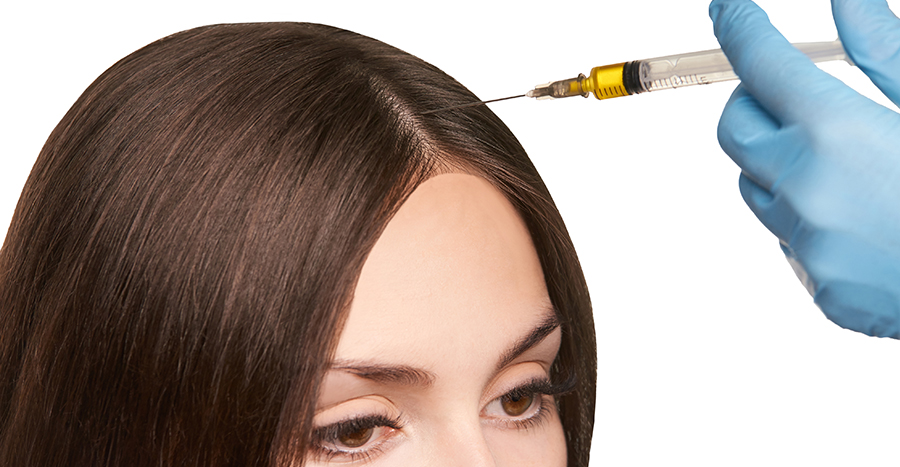 PRP Therapy
Are you self-conscious of how aging has affected your skin? While the natural aging process may be inevitable, cosmetic concerns associated with aging are certainly treatable. PRP is a safe and effective, non-surgical treatment that may be your key to a youthful you. In addition to being a safe and effective treatment for rejuvenating and refreshing the appearance of your skin, PRP can also be used for hair restoration and reducing the appearance of dark circles under the eyes.
What Is PRP?
Platelet rich plasma, otherwise known as PRP, is a revolutionary anti-aging treatment that can address a variety of common cosmetic concerns. PRP is derived from a patient's own blood. This mitigates the risk of it being rejected as a foreign substance. The patient's blood is drawn and separated from the blood cells through a fifteen-minute process called centrifugation. The concentrated plasma is then combined with the remaining blood and reintroduced into the body.
What Does It Treat?
Platelet rich plasma has been used experimentally with varying degrees of success to treat a variety of cosmetic concerns including:
Fine lines
Wrinkles
Uneven skin texture
Dull skin tone
Acne scars
Stretch marks
Thinning hair/Hair loss
Dark circles under the eyes
And more
Am I A Good Candidate for Platelet Rich Plasma Treatment?
Virtually anyone is a good candidate for PRP therapy, regardless of gender or skin tone. Our team will review your medical history in order to properly determine if this exciting treatment may be right for you.
What Results Can I Expect?
The results you can expect from PRP therapy will vary based on a host of factors including why and where it is being administered. Benefits of this treatment include no downtime following your appointment, not undergoing extensive surgery or heavily invasive measures, and not risking any severe side effects or allergic reactions since the PRP formula derives from a sample of your own blood. When combined with microneedling, however, patients can expect to set aside between 2-6 days away from vigorous activity for the skin to properly heal.
Schedule Your Initial Consultation
If you feel you could benefit from PRP treatment, or you would like to learn more, call our amazing professionals at Natural Results Medical Spa today to schedule your initial consultation. Our team can happily answer any of your questions or concerns. We look forward to hearing from you!