What Can Xeomin Do for Me?
Published on August 5, 2019 by Carlos Mata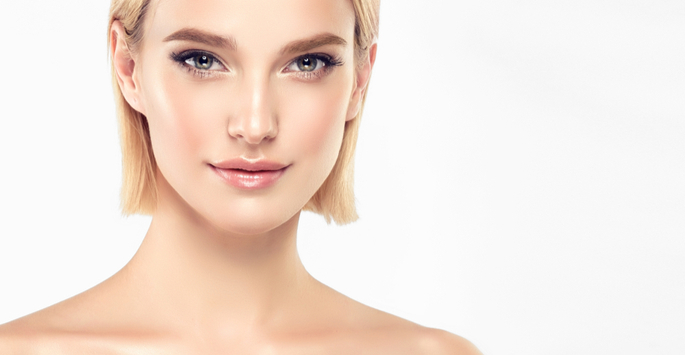 If you are thinking about having a treatment performed in order to address your dynamic wrinkles, it is good for you to get familiar with the options that are available and to find out about the type of results that you can expect. One popular option that many are turning to is Xeomin®. This treatment can eliminate light to moderate dynamic wrinkles and can soften severe wrinkles. We invite you to learn how this process works and to learn about your candidacy for the treatment.
How Xeomin® Addresses Dynamic Wrinkles
In order for you to understand how this treatment works, you need to think about why dynamic wrinkles form in the first place. These wrinkles come as a result of making facial expressions. Just think about how many times you have smiled, frowned, squinted, grimaced, and made other expressions throughout your life. As you have made the same expressions again and again and as your skin has changed over the years, deep lines have formed in your skin. The muscle contractions have caused your skin to crease and fold. Products like Xeomin® help the facial muscles to relax. This allows the skin that sits directly on top of them to relax as well.
It is good for our patients to understand that this treatment will not do anything for static wrinkles. If you have static wrinkles that are the result of losing facial volume, dermal fillers and skin tightening treatments may be a good option for you. If you have both static and dynamic wrinkles, you may want a treatment that involves relaxing the facial muscles as well as filling in certain areas in order to give you the best results. Combining these two kinds of treatments is almost like having a non-surgical facelift performed. Of course, the results are not going to be permanent like a facelift. However, you will get noticeable results.
Enjoy a Happier, Refreshed, and More Youthful Appearance
In addition to making you look old, dynamic wrinkles can make you look angry or sorrowful. When you think of someone who looks angry, you likely think of a person who has deep lines in their forehead and in between their eyebrows. Unfortunately, some people have this look on their face all of the time even though they do not feel angry. If you often have people ask you why you are upset when you feel completely happy, Xeomin® may be a good option for helping you to enjoy a happier and more approachable appearance.
It is good for you to have realistic expectations for what this treatment will do. Since it does not address sagging skin, it will not take an individual who is in their 40s and make them look like they are in their 20s. However, it will make you look like the best version of yourself. What you should expect for sure is to look more happy, youthful, and rested. You will have individuals comment on the fact that you look like you have been getting more rest and are enjoying life more.
Many have turned to this treatment in order to boost their self-confidence. When they look in the mirror, they no longer see a happy and energetic individual. This causes them to feel less enthusiasm for life. If you are ready to get back some of your youthful vigor, Xeomin® injections may be just what you need. They may give you the self-confidence that is needed to pursue a new job opportunity or relationship.
This treatment is not permanent. Most of our patients are able to enjoy the results for about three or four months from the time the injections are given. This makes many of our first time patients feel comfortable having the treatment performed. If they are not happy with having fewer dynamic wrinkles, they know that it will not be long before their appearance returns to how it was before the injections were given. If you love the way the treatment gives you a more refreshed and youthful look, you can return to our office and have a touch up treat performed.
Many are surprised that they have to put so little effort into having these treatments performed in order to reap such great results. Most of our clients are in our office for less than 30 minutes when they visit us for the first time. They need to do nothing to prepare and do not need any recovery time after the injections are given. A few days after the injection session, they start to notice that their dynamic wrinkles soften or disappear.
Are You a Good Candidate?
In order to qualify for Xeomin® injections, you must be over 18 years old. Individuals who are this young usually are not dealing with dynamic wrinkles that are causing them to look and grumpy. Individuals who are in their younger years, though, may benefit from these injections in order to prevent dynamic wrinkles. It is becoming more and more common for individuals who are about 25 to 30 to request these injections to prevent the formation of these wrinkles.
Men and women can benefit from this treatment. It is common for cosmetic treatments to be associated with women. However, more men are becoming interested in the benefits that come from these injections. Men experience the same benefits that come from having a more youthful appearance, including a boost in self-confidence. Many men have found that these injections are just what they need in order to maintain a competitive edge in the workplace.
If you are dealing with serious health issues that affect your nerves or muscles, you may not qualify for this treatment. Even if you do not make a good candidate for Xeomin®, we may be able to offer you other treatments that can address your dynamic wrinkles and other issues that you may be experiencing. We offer a wide variety of treatments to help our customers have an appearance that they can feel proud of.
Get In Touch with Us for More Information
To learn more about what Xeomin® can do for you, we warmly invite you to reach out and make an appointment with Natural Results Medical Spa. At our convenient location in Scottsdale, AZ, our caring and devoted team of professionals will be pleased to explain this option to you in full and answer any questions you may have. Contact us today to set up your consultation – we look forward to speaking with you!