Benefiting from Kybella
Published on April 1, 2019 by Carlos Mata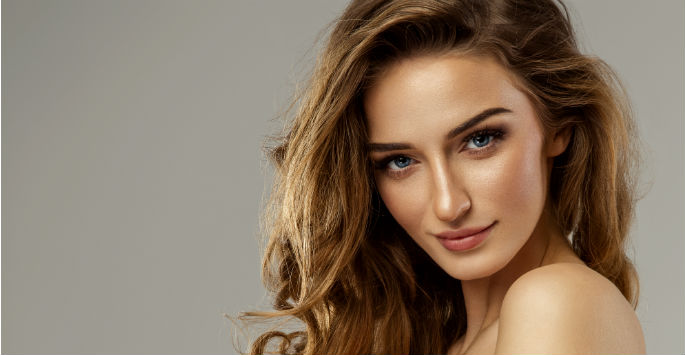 Think about it for a moment. If you dislike your profile because of your double chin, wouldn't it be amazing if you could dissolve your chin fat? Well, you can thanks to the famous Kybella® treatment, which has been benefiting many people for years now. The incredible injectable can actually slim your chin and provide a sharper, more youthful jawline. There is no surgery or complicated aftercare to worry about.
First and Only FDA-Approved Solution
These treatments are fairly new, having been first launched in 2015. Since that time, a lot of women and men have been benefiting from the chin-slimming injections. The numbers tell the story. In 2017, 62,587 Kybella® injections were performed in the United States alone.
The Kybella® product is comprised of deoxycholic acid and is safe and effective for the treatment of submental fat. Also, Kybella® is the first and only medicine that has been approved by the Food and Drug Administration for zapping away chin fat.
Unique Dissolving Action
Kybella® works by injecting a synthetic form of deoxycholic acid into the chin fat area. The acid is naturally found in the human body and aids in the breakdown and absorption of dietary fat. Once the fat cells are destroyed, the cells can no longer accumulate fat or store it.
At each treatment session, small injections will be made under your chin, and the injection process typically takes just minutes. In most cases, a series of treatment sessions is required in order to achieve the best results.
Celebrities and Kybella®
Reality television star Brittany Cartwright appears on the popular Bravo series "Vanderpump Rules." At age 29, Brittany decided to try Kybella® treatments and was satisfied with the results. Even her TV fans noticed right away that there was something different about her chin and profile. Some asked Brittany on social media what she had done. She replied to her social media fans that it was indeed Kybella® that gave her a slimmer chin. Even reality queen Khloé Kardashian famously signed on as the official brand ambassador after the company debuted in 2015.
Your Kybella® Treatment
Sometimes, stubborn fat refuses to budge, and when it's under your chin, it can compromise your profile. The beauty of Kybella® is in its non-surgical treatments with quick, simple injections and permanent results. If you're interested in the chin-slimming injections, set up a time to meet with our team at Natural Results Medical Spa in Scottsdale so that you can learn more information. Contact us today to book your appointment!